Silky Top Lace Wigs provides the most realistic scalp! Hairs are injected through the silky materials making the knots hidden and 100% invisible, giving the illusion that hairs are actually growing out of your scalp! This silky top full lace wig is made of 100% Best Quality Virgin Hair, with intact cuticles going into the same direction!
| | |
| --- | --- |
| Name | Silky Top Full Lace Wig |
| Code | STV008 |
| Hair Type? | 100% Unprocessed Virgin Hair |
| Hair Density | 100% at front and perimeters, and gradually to 120% throughout |
| Baby Hair | Around the perimeters |
| Hair Style | Freestyle, which gives you the ability to part anywhere on the cap |
| High Ponytail | Yes. The versatility allows it to be worn in a variety of styles including a high ponytail and up do. |
| Hair Colors? | Natural Color, #1, 1B, #2, #4 * If you want to dye the hair, pls select " Natural Color" |
| Lace Color? | Light Brown, Medium Brown, Transparent ( transparent is only for light color hair ) |
| Cap Size? | Small (cir.21inch) Medium (cir.22inch) Large (cir.23inch) |
| Cap Design? | Cap23 Full lace with silky top |
| Hairline? | Amazing natural hairline, with realistic shaped temples and slight sideburns. Entire natural looking! |
Satisfaction is our guarantee! Premium quality, punctual delivery, lowest prices and great ready to ship options are our biggest advantages. We do offer the high quality hair units and best customer service. We look forwards to having a successful business relationship with the customers around the world!
Virgin Hair Features
Virgin Hair cuticles go into the same direction and it is hand selected single donor hair and is of the highest quality because unlike processed hair, inconsistencies in color and texture cannot be masked by color or perming. It is high quality healthy hair that be colored well. It is 100% natural unprocessed hair that can be colored well and will retain its luster since it has not undergone any harsh chemical processing.
Characteristics:virgin hair is healthy virgin hair, which has not been processed at all. This hair has natural body to it. It is cuticle hair, provided by the donor in its original state, therefore, the direction of the hair is respected, and the hair does not tangle at all. It comes in natural colors of dark brown and sometimes a bit lighter. It is strong hair that is naturally straight, wavy or curly. The waviness can be easily turned into curly with proper styling. It is excellent for people with African ancestry, as it looks very natural, yet manageable.
Strong points: Very healthy hair. The waviness can be easily turned into curly with proper styling. .
Shortage: Price is a little expensive
Recommendation: ★★★★★
We will inform you when your order is placed successfully and email you the tracking number after shipping. For stock order, we can ship in 1-2 days after payment is made. To check the shipping time and shipping rate, please click here
Please read our wig manual & booklet when you receive the order. Instructions on how to apply & remove & wash & care your full lace wigs and lace front wigs are included with each lace wig.
If you're not satisfied with the unit when you receive your stock order, please contact us by email info@tsingtaohair.comwithin 48 hours to make application of" free return or exchange" and please keep the unit exactly the same condition asyou just receive.There won't be any restore fee charged for this case within the first week since you sign for your package
All lace wigs from Tsingtaohair have amazing natural hairline, with realistic shaped temples and slight sideburns. It looks good and feels gorgeous, perfect for someone looking for an entirely natural appearance! None will find you are wearing a wig!!!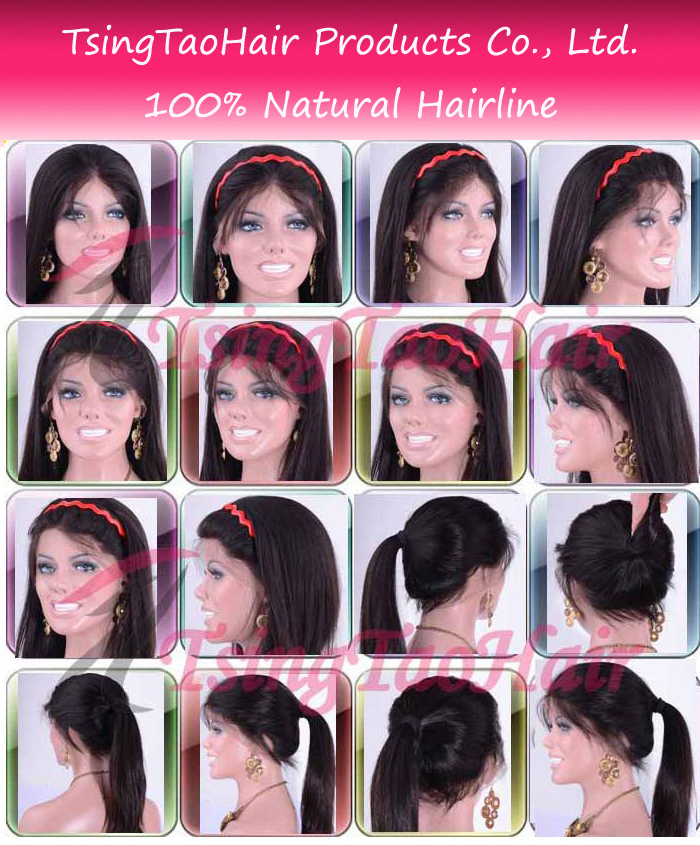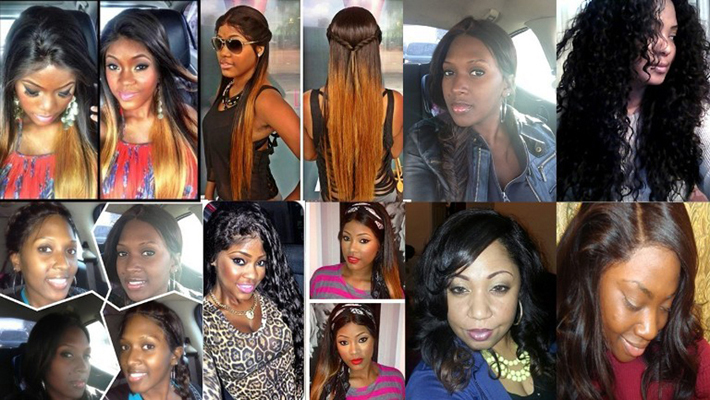 1. Professional Lace Wig Factory Since 1994, having Abundant Producing Experience and good reputation in the lace wig industry.
2. 100% Top Grade Quality Human Hair. No Mixed, No Fibre! All hair is hand selected for high quality assurance. Quality Comes First and Guaranteed!
3. Strict Quality Control. Every product must reach the high quality grade. We won't let any unqualified unit out of our factory no matter how little the problem is!
4. We are wig factory and provide high quality wigs at most competitive prices. Our goal is to gain loyal customers who keep coming back by offering best quality lace wigs at most affordable prices. Most of our customers are wholesalers, trade companies, wig shop owners, hair salon owners…etc. Our profit of each hair unit is very limited.
5. Bulk Stocks for your urgent need! Fast shipping to ensure you'll get your order on time.

Our Quality Control Dept. was established in 1994. It is under the direct control of the General Manager and professional Quality Controllers and experienced hair professionals. The team is technically well qualified and has abundant testing experience.

Tsingtao Hair Corp realizes three stages of quality control system:
(I) Your order forms will be translated into Chinese after receiving. Tsingtao Hair Corp will ask you questions or ask for your confirmation, if we can't understand the order forms completely or there is any discrepancy for the order . After being translated, the orders forms will be checked by another person to see whether order forms have been translated properly.
(II) The order will be processed or produced in the workshop and there is very strict inspection for quality throughout all the producing process.
(III) Before shipment, the quality control department and international trade department will check the order twice to insure every product must reach the high quality grade. We won't let any unqualified unit out of the factory no matter how little the problem is.